Program Features

1. Professional language courses aiming to raise learning interests
--Small-sized Class
Children are placed into suitable classes based on their proficiency levels and ages. Classes are taught in a lively and interactive style and the contents are tailor-made for children.

--Language Enhancement Class
Following the structure of Advanced Placement programs, our courses strengthen children's listening, speaking, reading and writing skills based on their proficiency levels, and quide them to present their learning results in Cultural Projects (Chinese rap, drama, and writing) or Service Learning Projects.

2. Learn with an Elite Team
--Professional and Experienced Teaching Team
Working with the Graduate Institute of Teaching Chinese as a Second Language of NTNU, the MTC recruits and selects a team of teachers who are loving, patient, creative and professionally-trained to guide and teach children.

--Dedicated TAs to Care after the Students
One TA is assigned to every class, who take care of children and assist them with their studies, to provide children the most attentive care.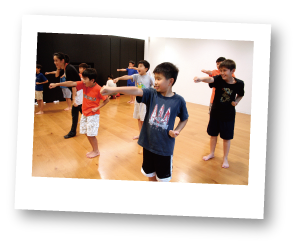 3. A Wide Variety of Classes—Creating a Chinese Immersion Environment
--Various Learning Activities
Sports, arts and science classes are integrated with Chinese learning to help immerse students in the Chinese learning environment.

--Discover Taiwan Tour
The tour takes students to explore Taiwan culture and scenery in the Chinese-speaking environment and receive stimuli outside of formal curriculum to broaden the scope of learning.

4. Sustainable Learning Program — Non-Stop Chinese Learning
Distance Learning Program—MTC Online
After the conclusion of Mandarin Summer Camp, students can continue learning Chinese with their summer camp teachers with the MTC Online program.

Class Goals
In addition to referencing the CCCC, CEFR, and ACTFL standards, many different levels of study goals are set up based on the learning performances of the previous MTC Summer Camp students.
Age

Level

Aim

Age 6~9
Age 10~14
Age 15~17

Basic

Pinyin and daily conversation; recognize simple characters. (Beginners without prior knowledge of Mandarin are accepted.

§ Can understand basic spoken words and phrases when the words and phrases are pronounced clearly and repeated, for example; personal information, number, color, weather, preferences, greetings, etc.

§ Can recognize and read basic words and phrases. With the aids of images and understanding of key words, can understand simple short articles.

Intermediate 1

Express daily needs; resolve problems and offer explanations; read/write short articles.

§ When spoken to clearly, can recognize familiar words and phrases concerning oneself, one's family and immediate concrete surroundings.

§ With the aids of images, can understand the rough meaning of a short story and find key information. Can grasp key information (such as names, dates, times, prices, and location) of simple reading materials in daily lives (such as menus, tickets, postcards, and signs.)

§ Can describe personal background, daily routines and familiar matters in writing simple phrases and sentences.

Intermediate 2

Advanced

1

Express abstract or specific ideas; read/write essays. Focus on 5C to help students prepare for AP exams.

§ Can understand long conversation relevant to daily lives, hobbies, trips, recreation activities, and peer interaction, and also can understand telephone messages, voice mails and radio shows in the authentic context.

§ Can explain plans or events in sequence and provide brief reasons to support his/her opinions.

§ Can understand short articles describing concrete topics relevant to their life experiences. Can distinguish functions of different written materials (such as messages, quick notes, letters, notices on school bulletin boards, advertisements or posters) in daily lives, and can grasp key information of the written materials (such as activity times, locations, rules, qualifications, important reminders).

§ Can write short articles of different forms, for example; a story, diary or personal letter.

§ Using what they have learned, can express deeper thoughts of different topics and compare different cultures.

Advanced

2
References: CCCC, CEFR, ACTFL.

Schedule
Monday

Tuesday

Wednesday

Thursday

Friday

9:00~12:00

Mandarin Classes

Mandarin Classes

Mandarin Classes

  

Mandarin Classes

Field Trip

12:10~12:50

Lunch Break

13:00~13:30

Supplementary Study

13:30~15:00

Culture Exploration

Language Enhancement

Sport

Group Project
The schedule may be subject to change by MTC.

Course Description
Course Type

Course Title

Features

Orientation

Placement Test

Placement tests are given to students on the first day of class. Test contents, designed based on the ages of students, include writing tests and oral interviews (the results are only for student placement and will not be included in students' transcripts.)

Language
Class

Mandarin Classes
Intensive classes for different levels and age groups. Prepare students in advance for AP exams.

Language Enhancement

Strengthening children's listening, speaking, reading and writing skills based on their proficiency levels, and guide them to present their learning results in team projects (Chinese rap, drama, and writing)

Language Lab

This course is an extension of the Mandarin Course which teaches students Mandarin via multi-media, such as computerized writing, email, search engines, and presentations with PowerPoint slides.

Arts and Cultures


Culture Exploration

In addition to traditional culture classes, art, nature, and humanities classes are arranged to stimulate students' creativity in Chinese-speaking environments classes, such as Kung-fu, Chinese yo-yo, tie-dye, Taiwan cuisine, Taiwan tea art, dough figurine, and paper cutting, etc are offered.

P. E Classes

Table tennis
Badmintion
Basketball
Tae kwondo
Rhythmic gymnastics

Every week, working with the NTNU physical education department, a different physical education activity will be arranged in order to exercise and strengthen the student's health and body so that students can study Chinese and learn the spirit of athletic cooperation at the same time.

Field Trips

Yangming Mt. Trip
Tea-making Experience Tour
Taipei City Zoo
National Palace Museum

Students experience Taiwan culture & art, historic artifacts, traditional cuisine, and natural scenery through these relaxing tours. Programs may be subject to change as needed.
NOTE: These activities may be subject to change.